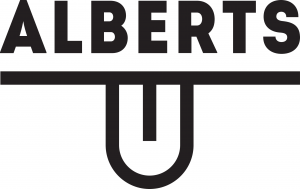 Vacaturebericht
Alberts is the provider of a healthy alternative for the omnipresent sugar-infused snacks. Our young, dynamic company is developed and manufactures the Alberts Smoothie Station, the world's first automated smoothie vending machine preparing fresh smoothies using raw, frozen fruit & vegetables and pure water with an option to personalize recipes through a mobile app. Our goal? Help people make healthy choices (and be done with silly excuses)!
The Position
Alberts searches a Marketing/Advertising/Communications student/graduate who will make it their mission this summer to make people aware of our innovative concept. You will be working closely with the Marketing Manager on the development and execution of marketing plans, advertising campaigns, events and more. To a large extent, you can choose the projects (B2B or B2C) you will be working on. Expect to let your creative juices flow and to contribute on a strategic level to get the results you had envisioned!
Alberts wants you if you prove to have following competencies:
Creativity – You are great at brainstorming new ideas and thinking outside of the box. Knowledge of design programs such as Photoshop, Indesign, Adobe Illustrator is a big plus!
Analytical – You are able to determine the potential impact of your ideas and will report back to the Marketing Manager with the results of your actions and campaigns. You'll perform market studies to analyze marketing opportunities, identify threats and monitor the competition. You'll work together with the Marketing Manager to further develop the marketing strategy at Alberts.
Ownership – All your ideas are welcome and you'll get a lot of responsibility to carry them out from A to Z. You will be working with everyone in the team – from marketing, to sales and production – to get the results you aim for. Being a team player while knowing how to work autonomously is key to make the most out of this role!
Fluency in English is a must. Knowledge of Dutch and French is recommended.
Having a passion for food, innovation and marketing are great things you can bring to the table. Be prepared to push yourself to make the most out of this job!
Let's dangle that carrot: Alberts offers a full-time position for students during the summer. If this job is in line with your talents, we need you to help us shake up the food industry. Please send us your CV ASAP (team@alberts.be) or give us a call (+32 494 61 58 30). We are looking forward to hearing from you.
Team Alberts
Bedrijfsnaam
Alberts
Locatie
Wijnegem
Contactgegevens
team@alberts.be
+32 472 40 30 82
www.alberts.be
@albertsliving
Vervaldatum
30/08/2018